2018 TOTAL RAISED:
SAVE THE DATE for the 2019 Angels Among Us:
Saturday, April 27th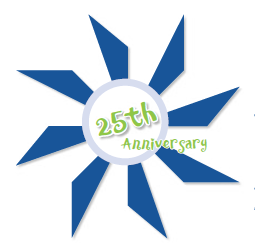 Join us for the 25th annual
Angels Among Us 5K and Family Fun Walk
Saturday, April 28, 2018
Angels Among Us is a celebration of life, strength, courage and commitment. Funds raised are quickly delivered where they are needed most in the fight against brain cancer. Your gift will be used for brain tumor research and education, and may be endowed to provide ongoing support.
A day of celebration for our patients, friends, and families…5K run, walk through the Duke Gardens, children's activities, silent auction, food, vendors, entertainment, awards, and much more.
A day to honor our patients…brain tumor survivors are recognized at the event for their courage and determination. Patients, be sure to visit the SURVIVOR tent.
A way for family and friends to come together to celebrate HOPE…over 4,000 participants from all over the country come together to celebrate HOPE in the fight against brain tumors.
ANGEL CHALLENGE GRANT
Learn more: Angels Among Us Challenge Flyer PDF
An anonymous donor – and very special angel – has pledged $200,000, and issued an "Angel Challenge" to every team who participated in 2017, to raise even more for brain tumor research in 2018!
2018 Progress
$2,355,201.59
of $2,000,000.00
Progress: 0%
Registrations: 0 Goal: 1900000
Registrations
3,932
Donors
6,678
Donate:
Find a Participant or Team: