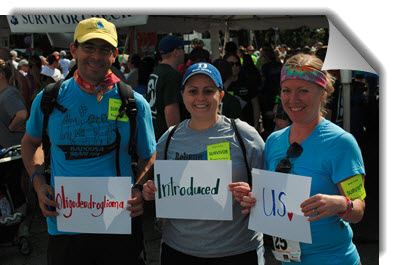 Join us for the 24th annual Angels Among Us
April 29th, 2017
Online Registration Is Closed. Please Register At The Event.
Donations Can Still Be Made Online.
Packet Pickup for 5K runners only:
Omega Sports - North Hills Shopping Center, 4120 Main Street at North Hills, Raleigh, NC on Wednesday, April 26th from 5:00 -- 7:00 PM.
ActivEdge Fitness and Sports Performance - the Gold Center Shopping Center, 4221 Garrett Road, Suite 2, Durham, NC on Friday, April 28th from 4:00 -- 8:00 PM.
Help with the fight against brain tumors. Please share this video link with your friends and family: